Over 200+ FREE LIVE CAM
models to chat with! Click HERE!

»
Last Update : September 27, 2015
Monique is one FANTASTIC LADY!! She started with TopHeavy.com way back in MARCH 2003 and has since made a name for herself all over the web! Now retired from modeling and pursuing her dreams with her family she has agreed to let us post here all the fantastic pics that made her such a wonderful sensation! Please keep in mind that all these pics are ARCHIVE pics and NO NEW PICS are being shot for TOPHEAVY. But the old ones are just as good as they ever were! Please enjoy these archived pics of MONIQUE!
Click on the link below for this weeks pictures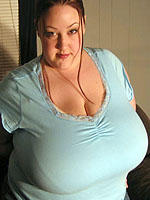 Fantastic 44P CUP BREASTS!!!