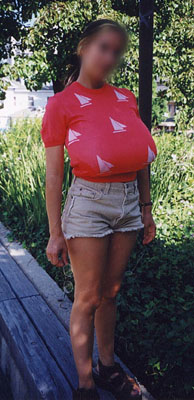 A dedication to one of THE most natural breast wonders of our time...
TWGIRL
Incredible BREASTS!!
Between the years of 1999 - 2001, a stunning beauty appeared in the breast community and forever changed the way
all breast lovers viewed the world. Although her identity is still unknown to this day, she will forever remain in our minds.
There ARE NO KNOWN PICS of TW GIRL with her face exposed. Please do not ask us for any.
These pics have been donated by fans and sites alike for this dedication. Please honor this dedication
and leave these pics here for all to see.
This is merely a dedication...
We know that there are more pics out there. As we receive them, we will post them.